Reading scientist named among 'world's best' as Meteorology researchers receive high-profile awards
10 May 2018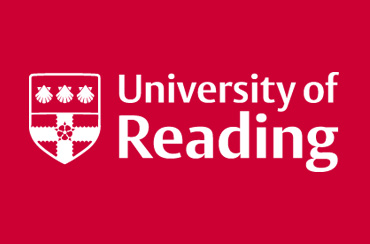 Another University of Reading scientist has been elected a Fellow of the Royal Society (FRS), adding to its list of renowned researchers.
Emeritus Professor Graeme Stephens was among 50 distinguished scientists from the UK and Commonwealth named on Wednesday as Fellows or Foreign Members of the Royal Society. He joins entrepreneur Elon Musk and broadcaster Jim Al-Khalili OBE in being elected this week, and becomes Reading's ninth FRS.
Professor Stephens is also one of four members of Reading's Department of Meteorology being presented with awards by the Royal Meteorological Society (RMetS) next week.
Professor Stephens will receive the Mason Gold Medal, Professor John Methven will receive the Buchan Prize, Dr Peter Inness will receive the Gordon Manley Weather Prize, and Visiting Professor Alan Thorpe will be named an Honorary Fellow – the highest award of membership made by the Society. A total of 14 awards and three Honorary Fellowships for 2017 will be presented at the RMetS AGM.
Professor Richard Allan, Joint Head of the Department of Meteorology at the University of Reading, said: "These prestigious awards are all recognition of the huge contribution to meteorology made by Reading scientists. Their world leading advances in weather and climate research address some of the most prominent issues facing humankind and will help shape the world for decades to come."
Professor Stephens, a recent member of the Meteorology Department and now an Emeritus Professor in the same department at Reading, is also Director of the Center for Climate Sciences at California Institute of Technology's Jet Propulsion Laboratory. His expertise spans remote sensing of clouds and rainfall, interaction of solar and thermal radiation within the atmosphere and understanding the Earth's energy budget and how it determines the planet's water cycle and climate.
Last year, Reading's Professor Jonathan Gregory was elected as an FRS. Other Fellows at Reading are Regius Professor Keith Shine, Professor Ted Shepherd, Professor Mike Lockwood, Emeritus Professor Sir Brian Hoskins, and Visiting Professor Dame Julia Slingo (all from the Department of Meteorology) as well as Reading's Professor Mark Pagel (Biological Sciences), Emeritus Professor John Allen (Archaeology) and Professor Ian Mills (Chemistry).
The Royal Society was founded in the 17th century and brings together international experts to recognise, promote and support excellence in science and encourage the development and use of science for the benefit of humanity. Past Fellows and Foreign Members have included Isaac Newton, Charles Darwin, Albert Einstein and Stephen Hawking.
Venki Ramakrishnan, President of the Royal Society, said: "Our Fellows are key to the Royal Society's fundamental purpose of using science for the benefit of humanity. From Norwich to Melbourne to Ethiopia, this year's newly elected Fellows and Foreign Members of the Royal Society are testament that science is a global endeavour and excellent ideas transcend borders.
"We also recognise the cutting edge innovation taking place across industry, with many of this year's Fellows coming from the thriving tech industry. For their outstanding contributions to research and innovation, both now and in the future, it gives me great pleasure to welcome the world's best scientists into the ranks of the Royal Society."