Climate change attitudes and disaster response - Reading in the news Wed 16 May
16 May 2018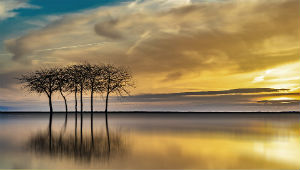 Here is today's media coverage round-up.
UN climate change report: Carbon Brief takes a comprehensive look at the IPCC author announcement for its 6th Assessment Report. Reading has six lead authors (Meteorology) and one coordinating lead author (GES) which, according to the stated institutions on the IPCC list published last month, makes the University of Reading the most represented institution in Working Group I. Carbon Brief's own analysis differs, putting Reading as the joint most represented institution WGI. Find out who Reading's authors are in our news story.
Climate change attitudes: Quartz.com reports on Reading analysis of language used by oil companies when discussing climate change in their corporate social responsibility publications, which showed evidence of the industry distancing itself from its environmental responsibilities. The Star Tribune and KOMO AM Radio in Seattle, plus other US state radio stations also run the story. Read Dr Sylvia Jaworska's article on The Conversation, which has lead to this and other additional coverage.
Disaster response fund: A new fund that allows money for disaster response to be released before the disaster hits, launched last week and backed by Reading research (GES), is reported by Professional Security Magazine Online. Read our news story.
Other coverage
Dr Steve Musson (GES) spoke to BBC Radio Berkshire (1 hr 19 mins 40 secs) about the economic boost UK businesses are likely to get due to the royal wedding this weekend, due to increased tourism in Windsor and street parties across the country
Finance Digest mentions research on the benefits of eating berries in an article about good foods to fuel workouts
Reading research showing squirrels may be stealing nearly half of food left out in UK gardens for birds is covered by Infosurhoy.com. Read our news story here