Here's why you hear Laurel (or Yanny) - Reading in the news Thu 17 May
17 May 2018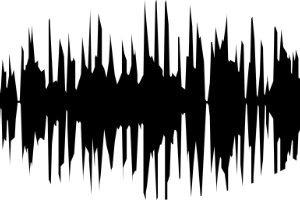 Here is today's media report.
Yanny or Laurel?: Good Morning Britain on ITV (5 mins 20 secs) interviewed Professor Jane Setter (English Language and Linguistics) about the latest internet craze – a sound clip which divides listeners on whether they hear 'Yanny' or 'Laurel'. Professor Setter also spoke to the Telegraph and BBC Radio 5 Live (22mins27 secs)about the phenomenon.
English after Brexit: The Sunday Politics Show on BBC One (57 mins 30 secs) spoke to Professor Jane Setter (English Language and Linguistics) at the weekend about how Brexit will affect the speaking of English across Europe, and which other languages might increase in prominence.
Thieving squirrels: BBC South (20 mins 30 secs) interviewed Professor Mark Fellowes (Biological Sciences) in the Harris Garden about his new research showing how much bird lovers are spending every year on bird food stolen by squirrels. Read our news story.
Ozone depletion: The Guardian, BBC Online and Bloomberg quotes Dr Michaela Hegglin (Meteorology) on research by the US National Oceanic and Atmospheric Administration (NOAA) showing chemicals linked to the depletion of the ozone layer are on the rise again. This followed a News and Views expert review piece by Dr Hegglin published by the journal Nature. The comment piece is also referenced in articles worldwide, including DotEmirates, MSN, the New Zealand Herald and South China Morning Post.
Sexual equality: The Wire runs a piece originally co-written for The Conversation by Dr Joseph O'Mahoney (Politics and International Relations) on how Britain's colonial history is still affecting LGBT rights around the world.
Undiscovered Roman poetry: History Revealed Magazine runs a story on research by Professor Peter Kruschwitz (Classics) that led to the identification of a rare line of Roman poetry on an altar fragment in a temple, a century after it was discovered
Other coverage