Abolition of capital punishment, GDPR, and the surprising link found between Parkinson's and TB: Reading in the News - 23 May
23 May 2018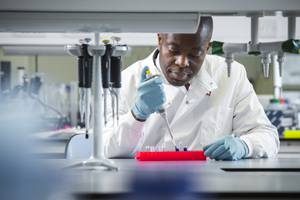 Zimbabwe and the Death Penalty: Widespread coverage in Zimbabwe of the launch of research by Dr Mai Sato (Law) looking at public attitudes towards the death penalty in the country. News24, Polity, ThisisAfrica, ECNA have all reproduced an article in The Conversation by Dr Sato. Read more about the report here.
TB and Parkinsons: Research conducted by a team including Dr Patrick Lewis (Pharmacy) have found a link between Parkinson's disease and tuberculosis. The discovery is reported on EurekAlert! and reproduced in ScienMag, Science Daily, MedicalXpress and other publications.
GDPR: Ardi Kolah (Henley Business School) spoke to BBC Radio 5 Live (23 mins in) and BBC Berkshire (43 mins in) about the new GDPR law coming into effect this week, and why companies sending emails may be misinterpreting the new rules.
Other coverage
Prof Simon Sherratt (SBS) is quoted in an article for Digital by Default News about the role of technology in adult social care.
An article for GetReading looks at plans to turn Reading prison into a Theatre and Arts venue, including an Oscar Wilde Museum. Miranda Laurence, Visual Arts Development Officer at the University, is pictured at a forum in which plans were presented.
<!--[if !supportLists]-->