Margaret of Anjou, the Solicitor General, and an award winning vegan yoghurt snack: Reading in the news - 24 May
24 May 2018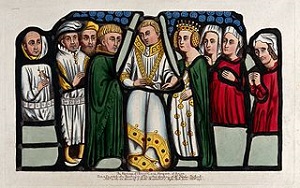 Margaret of Anjou: Dr Joanna Laynesmith (History) spoke to BBC Radio 4's In Our Time about the remarkable history of Margaret of Anjou, who took control of the country in the 15th Century while husband Henry VI was incapable.
Deutsche Bank: Professor Brian Scott-Quinn, Director of Banking Programmes at Henley Business School, is quoted by the Express in its report that 7,000 jobs will be cut by the German finance giant.
Zimbabwe and the Death Penalty: Further coverage in Zimbabwe of the launch of research by Dr Mai Sato (Law) looking at public attitudes towards the death penalty in the country. Newsday, Brinkwire, MSN Africa, and Daily News (attached) report. Read more about the report here.
Other coverage