This is the truth about GDPR - Reading in the news Fri 25 May
25 May 2018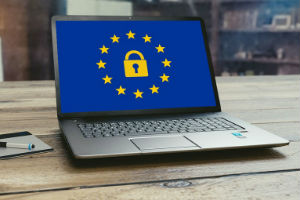 Here is today's media coverage round-up.
GDPR emails: Ardi Kolah (Henley Business School) spoke to All Out Politics and World Business Report on Sky News and World Business Report on BBC News, as well as BBC Radio Wales (1 hr 10 mins), about whether the emails sent out by organisations ahead of the new GDPR law coming in today were actually necessary. Read this GDPR advice article by Mr Kolah on Henley Business School's news page.
Climate stripes: Washington Post uses a new coloured stripe diagram by Professor Ed Hawkins (Meteorology), showing how global and US temperatures have risen since the late 19th century.
Erratic weather: Daily Mail got an explanation from Simon Lee, a Meteorology PhD student, on what has caused the unusually high and low temperatures in the UK within a few weeks of each other. His quotes appear in an explainer section of an article about stormy conditions hitting the UK this week.
Rise of MBAs: The Economist quotes Tim Sellick (Henley Business School) on the popularity of MBA courses, partly due to the apprenticeship levy introduced in Britain to encourage businesses to invest more in training.
Manic Monday: Could HR solve the problems in The Bangles' hit song? Mark Swain (Henley Business School) examines the lyrics in an article for People Management magazine.
Prebiotics research: Professor Glenn Gibson (Food and Nutritional Sciences) is quoted in an Express article about how prebiotics can help reduce bloating by allowing good bacteria to thrive in your gut.
Other coverage