Cloud coverage and why is WHSmith the UK's worst shop? - Reading in the news Tues 29 May
29 May 2018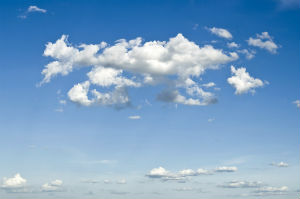 Cloud coverage: Research by Nicolas Bellouin (Meteorology) and colleagues is looking into how clouds are formed and how tiny particles known as 'aerosols' can make clouds wetter. The research is featured in The Guardian.
WHSmith UK's worst retailer: BBC Radio Berkshire (approx. 50 mins in) spoke to retail expert Dr Steve Musson (Geography) following the news that WHSmith has been voted the UK's worst high street shop.
Reading Cultural Awards: The University is nominated in several categories for this year's Reading Cultural Awards, GetReading reports. The winners will be announced at a ceremony on 27 June.
Climate stripes: Prof Ed Hawkins (Meteorology) has created a new coloured stripe diagram showing how global and US temperatures have risen since the late 19th century. The diagram is the subject of articles for German site Jetzt and Romanian site PlayTech.
Raynsford Review: Professor Gavin Parker from Henley Business School spoke to Property Week about former housing minister Nick Raynsford's interim report on the planning system.
Other coverage: