Are plants intelligent and how much processed meat should we eat? – Reading in the news Thurs 31 May
31 May 2018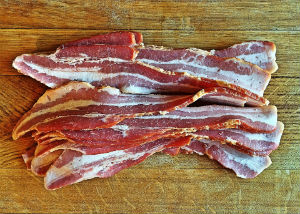 Raising aspirations in Whitley: Prof Carol Fuller (Institute of Education), originally from the Whitley area in Reading, has been running a scheme for the last few years that is designed to raise the aspirations of mothers living in Whitley. She was featured on news bulletins for BBC News 24 and BBC London this morning.
Is eating plants wrong?: Dr Brian Pickles (Ecology and Evolutionary Biology) was interviewed for BBC World Service Radio (approx. 18 mins 45 secs in) on why plants are intelligent organisms that respond to their surroundings. The interview was also played on BBC Radio 4, BBC Wales and some state radio stations in the US.
Processed meats: A repeat of the More4 Food Unwrapped programme looking at how much processed meat we should be eating features expert advice from Dr Gunter Kuhnle (Food).
Other coverage: