Sustainable business competition launched by the University of Reading and Ella's Kitchen founder
20 November 2018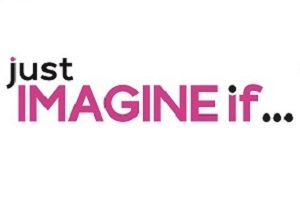 The University of Reading and Paul Lindley, founder of Ella's Kitchen and IMAGINE Campaign Senior Ambassador, have launched a new business competition, just IMAGINE if… with a prize of £75,000 worth of bespoke University research.
Just IMAGINE if… will give individuals who have a sustainable business idea that tackles one of the UN's 17 Sustainable Development Goals the opportunity to submit that idea to a judging panel of business leaders, academics, social innovators and entrepreneurs.
Shortlisted finalists will be paired with a business person or entrepreneur who will coach and support them on the development and presentation of their idea ahead of an event on Thursday 28 February 2019. At the event, finalists will present their ideas to an invited business audience, and the voted winner will be announced at a Gala Dinner later that evening.
Acting Vice-Chancellor of the University of Reading, Professor Robert Van de Noort, said:
"Just IMAGINE if… reinforces our University's excellent research capability as an enabler of positive change. Our partnership with Paul to deliver this exciting showcase of social entrepreneurship means a lot to the University, and I look forward to hearing how the ideas that will be presented can make a real difference across the world."
The prize of bespoke research to the value of £75,000 has been funded by a number of supporting institutions, and will be delivered by the University of Reading including Henley Business School. Its purpose will be to help move the winning idea forwards to becoming a reality.
Paul Lindley, founder of Ella's Kitchen, and originator of just IMAGINE if…, said:
"The ability for human beings to imagine new ideas to create a better world is limitless; but not so the opportunity and belief to make them a reality. Just IMAGINE if… will harness the power of University of Reading research to develop extraordinary ideas to address a global challenge."
The competition is now open for entries, with a deadline for submissions of midnight on 31 December 2018.
For more information about the competition, and to access the entry form, please visit:
https://sites.reading.ac.uk/imagine/event/justimagineif/
For more information about the University of Reading's IMAGINE fundraising and volunteering campaign, visit: www.reading.ac.uk/imagine
Further information:
The research could take a range of forms; such as a PhD, a Masters, an MBA, or specific in-the-field evaluated trials. It could support any developmental aspect of the winning idea, from business model planning and support through to feasibility study. It could be designed to attract investors, grant givers or Government support; it could include co-creation of a Minimum Viable Product, to secure a Knowledge Transfer Partnership with the University, or simply to access world leading experts in their specific sector.
The funding for the prize has been provided by four supporting organisations – The Lindley Foundation, Grant Thornton, Kames Capital and the University of Reading Knowledge Transfer Centre.