Award for Reading research that is changing the world
26 November 2018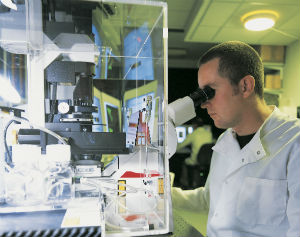 The positive difference University of Reading research is making across the globe has been recognised with a national impact award.
The University's Impact Team was named as the winner of the Real Impact Institution award in the Real Impact Awards by Emerald Publishing. It recognises work to link the needs of researchers to high-level institutional strategy decisions and develop a broad pipeline of activity.
The inaugural awards were held to celebrate the commitment by individuals and institutions within the research community worldwide to having an impact with their research on the world outside of academia. It recognised innovative approaches and examples of where research has been used to enrich people's lives.
Professor Dominik Zaum, Pro-Vice-Chancellor for Research and Innovation, said: "I am delighted for Reading's Impact Team to have won this award, and for the recognition of their hard work and enthusiasm for helping to develop impact from research across all the disciplines of the university.
"Embedding a culture of impact across all areas and levels of our research remains a key objective of our research strategy. The professionalism and dedication of Anthony Atkin (Research Impact Manager) and his colleagues has been absolutely critical in achieving this over the last four years, and the way they have brought together colleagues from across the university to support the uptake of research into policy, practice, and public debate has been inspiring."
See examples of Reading research touching people's lives >>>
A total of four category winners were announced by Emerald, which publishes research journals, books and case studies.
Tony Roche, Director for Publishing & Strategic Relationships at Emerald, said: "The research community is increasingly under pressure to demonstrate impact that goes beyond the walls of academia and outdated metrics. These awards celebrate those changemakers in the research community that place impact at the top of their agenda, and that work in collaboration with partners beyond academia to achieve their goals, creating positive change in the real world.
"The standard of entries we received was incredibly impressive, and it's heartening to see the important roles impact and the wider communication of social science that can bring about positive change are playing in research cultures."