Rare chance to experience 1920s Brazilian cinema drama in Reading
27 November 2018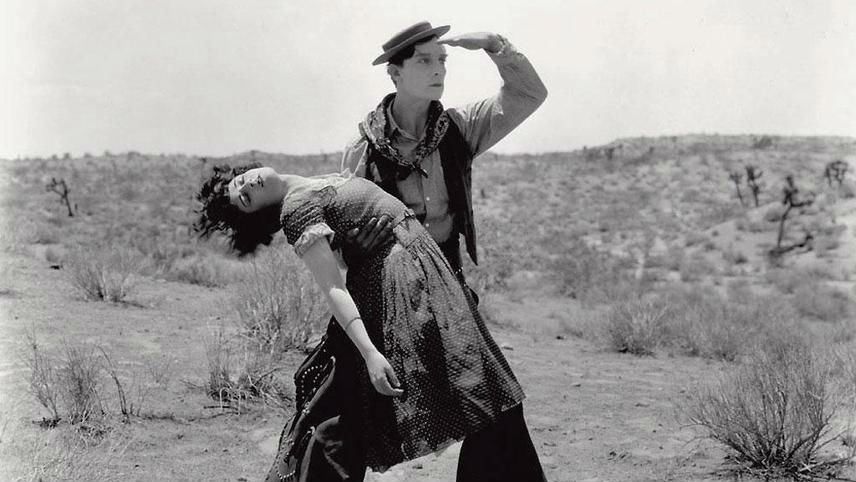 Students will recreate a 1920s silent movie experience, complete with live action prologues, at a special University of Reading public event.
Students in the Department of Film, Theatre and Television will restage performances that set the scene for audiences before Hollywood film screenings in Rio de Janeiro in 1926.
The dramatic performances, which have been virtually unseen for nearly a century, will be followed by screenings of the films they originally accompanied in Rio, in the University's Minghella Studios on 6 and 7 December.
Professor John Gibbs, Head of the School of Arts and Communication Design at the University of Reading, said: "Atmospheric prologues were used in the early days of cinema to set the scene before a movie screening. Our students have embraced this concept by starting the drama before the audience even take their seats for the prologues."
"These prologues draw on Brazilian popular theatre traditions and modernist art practices and create a rich dialogue with the Hollywood films they accompanied. Film prologues had only a short existence, and it is very unusual to have access to the original scripts, so this is a unique opportunity for the public to experience a fascinating practice that has been lost to history. They are also very funny."
Comedy silent film Go West, starring and directed by Buster Keaton in 1925, will be screened for the public, along with a surviving fragment of Beggar on Horseback, directed by James Cruze in 1925.
Dramatic prologues titled Doing it the Pirandello Way and The Stylised Cowboy will be performed by students as a prelude to the classic films.
The performances were originally staged before 1926 screenings of the films in Cinelândia, an area of Rio de Janeiro so named because of its many movie palaces. They are being restaged for the public at the University of Reading (where they form part of the latest Reading Film Theatre programme) and at the Museum of Image and Sound in São Paulo, as part of a funded research project on the history of Brazilian cinema and the concept of intermediality.
Lucy Tyler, Lecturer in Performance Practices and Industries, commented: "This is a great example of Reading's research-led teaching. Final year students on the BA Film & Theatre and BA Theatre have had the chance to research these unusual exhibition practices and develop their own interpretation of the scripts, creating a rich public performance which is fully integrated with the wider aims of their studies."
The performances are the result of a partnership between the University of Reading and the Federal University of São Carlos, funded by the Arts and Humanities Research Council (AHRC) and the São Paulo Research Foundation (FAPESP).
6 and 7 December 2018 – 7.30pm-9.45pm
Screening of Go West (1925) and surviving fragment of Beggar on Horseback (1925), preceded by live performance of movie prologues. Brazilian pop-up bar available from 7pm.
Minghella Studios, Whiteknights campus, University of Reading, RG6 6BT