Are superfoods really super? – Reading in the news Thurs 18 Oct
18 October 2018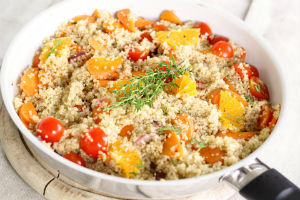 Superfoods - are they really super?: Dr Gunter Kuhnle (Food) was featured on a programme for London Live looking at the nutritional differences between superfoods and more traditional food sources. The results showed there wasn't much difference from a health perspective.
Outer space weather forecasts: The Daily Mail covers the Reading research which found that space weather observations from distant points in the solar system are crucial to improving forecasts of harmful events heading for Earth. The story is also featured on The Siver Post. Read our news story here.
Declining bee populations: Further coverage of the World Bee Project, which the University is involved in. The project is using technology to monitor global honey bee populations. One of the project leaders was interviewed on BBC Radio 5 Live (approx. 3 hours 14 mins in), mentioning the University's involvement in the project. The interview was then aired on regional radio station across the UK, as well as BBC Radio Wales and BBC Radio Scotland. BBC Radio Berkshire (approx. 1 hour 2 mins in) also featured an interview with Prof Simon Potts (Agri-Environment) and ran the story on its news bulletins yesterday. Read our news story here.
Heathrow to introduce facial recognition technology: Prof James Ferryman (Computer Science) was interviewed on BBC Radio Berkshire (approx. 9 mins in) on the news that Heathrow plans to introduce facial recognition technology into its departure terminals, speeding up the process and increasing security.
Hedgehog surveys: PhD student Ben Williams spoke to BBC Radio Wiltshire (approx. 48 mins in) about the decline in hedgehogs in the rural countryside and the potential reasons for this.
Other coverage: