Summer's over, so what does autumn have in store? - Reading in the news Mon 3 Sep
03 September 2018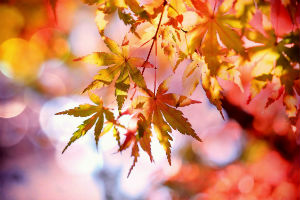 Autumn predictions: BBC Radio 5 Live (48 mins 50 secs) interviewed Dr Peter Inness (Meteorology) on Saturday – what was the meteorological first day of autumn. He explained the science behind some of the unusual weather the UK saw this spring and summer, and what is in store for September. Read Dr Inness' article for The Conversation on what caused the icy conditions this spring, and Professor Len Shaffrey's Conversation article on why the summer was so hot.
Weather forecasting: Dr Jon Shonk's (Meteorology) article for The Conversation about the challenges involved in predicting the weather is republished in the Metro.
Space citizen science: A University of Reading citizen science project was mentioned in a BBC Radio 4 (43 mins 40 secs) interview by the lead curator of a new exhibition at the Science Museum on the sun and its potentially harmful effects. The Solar Stormwatch project, involving Reading meteorologists, allows members of the public to help classify harmful solar eruptions captured by satellite cameras. Read our news story.
Neighbourhood Watch: Findings of neighbourhood planning research by Professor Gavin Parker (REP) and colleagues at Henley Business School were reported by Planning Resource.
Side hustles: Henley Business School research that showed one in four people run a small business on the side of their main job is mentioned in features on the subject in the Telegraph and Guardian.
Other coverage
Dr Rosemary Lim (Pharmacy) was interviewed for trade title Elder Magazine about her research on improving patient care through better medicine management.
Rachel McCloy (Psychology) is quoted in a Guardian article rounding up ways to stay upbeat now summer is over. She explains that thinking about reasons why we can unwind on holiday, eg making more free time by not watching TV, can help us replicate that environment at home.
Professor Brian Scott-Quinn (Henley Business School) was interviewed on BBC Radio Berkshire (1 hr 7 mins 21 secs) on the delays to completing the London Crossrail project.
Get Reading report on two University of Reading graduates who set up an escape room business being nominated for a Pride of Reading award.
Sam FM reports in its new bulletins the new collaboration between the University and Royal Berkshire NHS Foundation Trust, including a new fund for clinical research and more opportunities for training. Read our news story.