What makes Novichok so deadly? - Reading in the news Tue 4 Sep
04 September 2018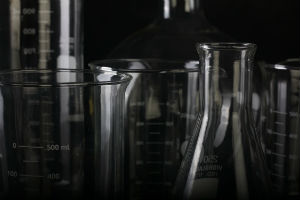 Novichok threat: BBC Inside Out (19 mins 20 secs) visited the University of Reading to speak to Professor Gary Stephens (Pharmacy) about the Novichok nerve agent used in the assassination attempt against a former Russian spy in Salisbury earlier this year.
Property careers: Commercial Journal interviewed Jean-Pierre Choulet (Henley Business School) about the Pathways to Property scheme led by the Reading Real Estate Foundation, which helps students in schools or colleges find out more about a career in the property sector.
Healthcare partnership: BBC Radio Berkshire (1 hr 19 mins 10 secs) interviewed Professor Adrian Williams, Research Dean for Health at the University of Reading, about the new partnership with Royal Berkshire NHS Foundation Trust, which aims to provide teaching and research opportunities. Read our news story.
Other coverage