Interpreting the past, present and future of music and social change
05 September 2018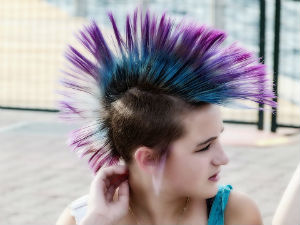 The challenges involved in representing youth culture movements and their associated music through history will be explored at an international conference at the University of Reading this week.
Cultures like Punk and Hip Hop are embodied by the music and fashion of those behind them, but for journalists and authors the task of writing about their place in history is far more complex.
The Writing the Noise conference on 6-7 September is bringing together music journalists and researchers from a range of disciplines for panel discussions and keynote presentations on how subculture history is told, now and in the future.
Speakers include renowned music journalist and author Simon Reynolds, former Melody Maker journalist and author David Stubbs and the novelist Cathi Unsworth.
Professor Matt Worley, historian at the University of Reading, will chair the conference on behalf of the Subcultures Network. Professor Worley has conducted extensive research into the Punk era and is author of No Future: Punk, Politics and British Youth Culture, 1976-84.
He said: "The conference looks at how we write about popular music and cultures that sustain it, thinking about how you write about noise and the context that musical subcultures emerge from."
Writing the Noise takes place at Henley Business School from 10.30am-6.30pm on Thursday 6 September and from 9.30am-6.45pm on Friday 7 September.
The full programme of speakers at the conference is available on request.