Hurricane Florence; mental resilience; and is Trump getting it right in East Asia? Reading in the News - 13 September
13 September 2018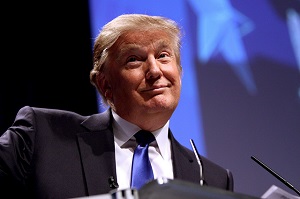 Hurricane Florence: Dr Chris Holloway (Met) spoke to 10 local BBC radio stations including BBC Berkshire (approx. 2hr 47 mins in) and BBC Wales (approx. 2hr 25 mins in) about Hurricane Florence which is approaching the east coast of the United States.
Trump's foreign policy: The Conversation have published an article by Dr Mara Oliva (History) looking at Donald Trump's intervention in East Asia.
Resilience: Dr Caroline Rook appeared on BBC Radio Berkshire (from 10 mins in) to discuss Henley Business School's partnership with Heads Together and Row. Read more about Henley's involvement in the Atlantic rowing project here.
Other coverage