Plastic pollution finds a new pathway - Reading in the news Wed 19 Sep
19 September 2018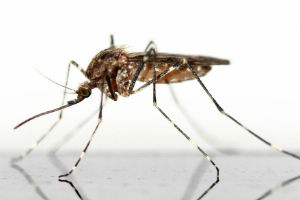 Mosquito microplastics: A new study, showing plastic pollution eaten by mosquito larvae can be transferred into the adult mosquito during metamorphosis and therefore leave water to be eaten by birds in the skies, is reported by New Scientist, Guardian, Telegraph, Independent, Science Magazine, Straits Times and ABS-CBN News, plus dozens of other international titles, including NTV in Germany, ATT in the US and FirstPost.com. Professor Amanda Callaghan (Biological Sciences) featured in a BBC South breakfast news piece on the research. PhD student Rana Al-Jaibachi, who conducted the work, spoke to BBC Radio Berkshire (40 mins 38 secs) about the findings and they are also reported on Sam FM. Read our news story here.
Art band conference: A EuroNoize programme of events, looking at the history of DiY music and how to help art bands emerge in future, was featured on BBC Radio Berkshire (2 hrs 8 mins) in a 45-minute segment. Project leads Drs Pil and Galia Kollectiv (Art) were guests on the show and discussed the cultural importance of music movements and a proposed 'alternative Eurovision song contest' next year as part of the project.
Post-Brexit migration: Dr Ruvi Ziegler (School of Law) spoke to BBC Radio Berkshire (1 hr 8 mins) about his decision to study and work in the UK as an EU citizen, and how migration laws will change after Brexit. This followed his speech at the Liberal Democrat conference on Monday (1 hr 40 mins), in which he argued long-term EU citizens in the UK should be involved in electoral processes.
Plant and insect resilience: A study co-authored by Professor Tom Oliver (Biological Sciences), showing plants and insects may be more able to survive environmental changes than previously thought, because they haver already become survived previous changes, is reported by Environmental News Network, Breitbart, UPI and Bright Surf. Read our news story here.
Space tourism: BBC Radio Berkshire (1 hr 51 mins) spoke to Professor Chris Scott (Meteorology) about the prospect of tourists being able to fly around the moon on a commercial flight in the near future.
Bank regulations: Professor Brian Scott-Quinn (Henley Business School) is quoted in a BNN Bloomberg story on new regulations placed on banks since the recession to avoid another financial crash.
Other coverage
A new study seeking to improve teaching methods for students with Down's Syndrome was discussed on BBC Radio Berkshire by project lead Professor Vesna Stojanovik (Psychology and Clinical Language Studies). Read our news story.
Dr Nafis Alam (Henley Business School) is quoted in an Economia article looking at whether the world is at risk of another financial crash.