Microplastics, mosquitoes and a meme expert - Reading in the news Fri 21 Sep
21 September 2018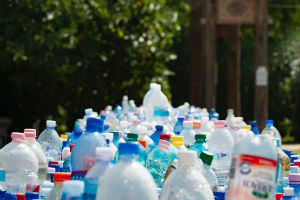 Social media communication: Dr Erhan Aslan (English Language and Applied Linguistics) spoke to BBC Radio Berkshire (1hr 7mins 50secs) about how society uses social media to communicate as many people around the country prepare to give up social media for a month in Scroll Free September.
Mosquito microplastics: BBC South and ITV Meridian both ran TV pieces on new Reading research showing tiny fragments of plastics eaten by the larvae of flying insects in water are able to move to the adult insect during metamorphosis, giving plastic pollution a new pathway into the environment. BBC World Service (20 mins 20 secs) and Al Jazeera interviewed lead author Professor Amanda Callaghan (Biological Sciences). BBC Radio 5 Live (21 mins 15secs) also interviewed Professor Callaghan, clips from which were used on all 40 regional BBC radio stations. Further print and online coverage by CNBC and on The Conversation. Read our news story.
Other coverage
The University of Reading's decision to amend its marketing messages on rankings in 2017 is mentioned in reports by the Guardian and on BBC One's Victoria Derbyshire programme on a Which? University report that found universities across the country are making exaggerated claims about their reputations. Read our statement on the 2017 decision here.
iNews runs a feature on infographics showing how the global climate is heating up, which includes graphics by Professor Ed Hawkins (Meteorology).
Research being carried out by the University of Reading on improving the memories of dementia patients is reported on BBC Radio Berkshire.
Henley Business School's World of Work 2030 conference is mentioned in a Real Business report on the future of business.