Robot trousers and Rome model - Reading in the news Thu 20 Sep
20 September 2018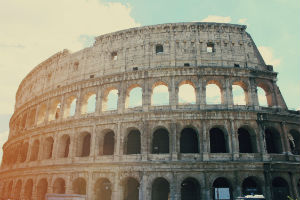 Mosquito microplastics: A study by Prof Amanda Callaghan (Biological Sciences) published yesterday, showing how plastic pollution could be entering the food chain via mosquitos, is reported widely in global media, including BBC News, around 40 regional BBC radio stations, Daily Mail, Irish Independent, USA Today (and around 60 US affiliates), Scientific American, The Nation (Pakistan), Quotidiano (Italy), Technology Networks, Yahoo News (UK), Yahoo News (China), and news agencies UPI and AFP. Read our news story here.
Teaching award: Professor Matthew Nicholls (Classics) is interviewed by BBC Radio Berkshire (2:42 in) about his nomination for a Times Higher Education Award, and his role in creating Digital Rome. Read our story here.
Smarty pants: A blog first written by Dr Ionnis Zoulias (Biomedical Engineering) for The Conversation, about new high-tech trousers that could help people with spinal injuries to walk, is re-published by The Independent.
Art in Reading: The latest season of events in the Reading International arts programme is announced in Arts & Education. Find out more from the Reading International website.
Other coverage