Toxic air danger in our own homes - Reading in the news Mon 24 Sep
24 September 2018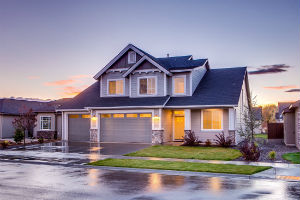 Toxic air: Reading research (Built Environment) showing that air pollution is worst in more modern, highly insulated homes and could lead to more asthma cases is mentioned in a Daily Mail article on the health impacts of indoor air pollution.
India monsoon: A DNA India article on the Indian monsoon season, which states below average rainfall will be recorded this year, quotes Meteorology PhD student Akshay Deoras on the climate processes behind the change.
Career development: Naeema Pasha (Henley Business School) is quoted in an article on People Management on employers providing ongoing career development being more popular with employees.
Arctic sea ice: Visual illustrations by Professor Ed Hawkins (Meteorology), showing the decline of Arctic sea ice, is mentioned in an RTE article looking at whether the North Pole will become a tourist hotspot as the likelihood of an ice-free summer grows.
Other coverage