Leadership advice and reuniting refugee families – Reading in the news Tues 25 Sept
25 September 2018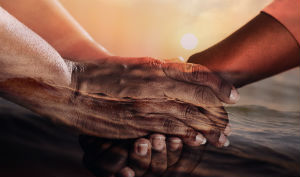 Leadership: Associate Professor Shaheena Janjuha-Jivraj (Henley Business School) offers advice in Forbes on how to succeed in leadership, suggesting that enlisting the help of a senior figure to champion your work can help boost your confidence and credibility in the workplace.
Reuniting refugee families: Liberal Democrat Voice features an article on a session at the Lib Dem party conference on refugee family reunification. The article reports that Dr Ruvi Ziegler (Law) was a speaker at the session, discussing the UK's policies on family reunion in European and international perspectives, and noting that more needs to be done to reunite families in the UK and Europe.
Potency of methane: US website FactCheck.org looks at how damaging methane can be to the environment. Prof Keith Shine (Meteorology) provides expert comment on comparing metrics for greenhouse gases.
Side hustles: Dr Stephan Gerschewski (Henley Business School) talks to University Business (p97) about Henley's research into the side hustle trend and how it is about to take over the corporate world.
Open banking: Emeritus Professor Brian Scott-Quinn (ICMA Centre) comments in Raconteur on what might be behind the slow uptake of open banking.
Other coverage:
Profs Andrew and Nada Kakabadse (Henley Business School) explore how hormone replacement therapy can helping aging leaders cope with stress, in an article for Board Agenda.
International coverage of Reading research (Biological Sciences), showing tiny fragments of plastic are able to transfer from mosquito larvae to the adult insect, continues, including articles by The Asian Age, Daily Sun, Kopitiam Bot, Virily and Kompas.com. Read our news story here.
Reading research (Built Environment) showing that air pollution is worst in more modern, highly insulated homes and could lead to more asthma cases is mentioned in an article on the health impacts of indoor air pollution for Polish news site Fakt24.