WWII bombing effects on the atmosphere, headteacher march and freshers' week – Reading in the news Thurs 27 Sept
27 September 2018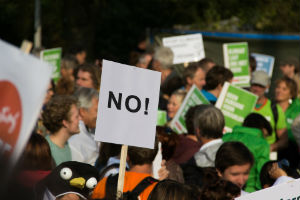 Effects of WWII bombing on the atmosphere: Bombing raids by Allied forces during the Second World War not only caused devastation on the ground but also sent shockwaves through Earth's atmosphere which were detected at the edge of space, according to new research from the University led by Prof Chris Scott (Meteorology) and Prof Patrick Major (History). The story has been picked up by BBC News 24, BBC Online, BBC Radio 3, Fox News, The Irish Times, Breitbart, Inside Science, The Register, Forces Network, Times Now, Interesting Engineering, Geek.com, Smithsonian.com, ScienceDaily, Hindustan Times and several other international outlets.
Prof Scott was featured on BBC World Service, BBC Radio 4, BBC Radio 5 Live, BBC Radio 2, BBC Wales, BBC Radio Berkshire and regional radio stations across the UK, whilst Prof Major was interviewed by BBC World Service.
Prof Scott and Prof Major have also penned a blog for The Conversation on their research. Read our news story here.
Head teacher march: Prof Helen Bilton (Institute of Education) spoke to BBC Radio Berkshire about the planned head teacher march to Parliament next week, protesting about budget cuts.
Our view of the countryside: Prof Peter Robinson (English Literature) spoke to BBC Radio 4 about how our modern view of the countryside is shaped by the writers, poets and artists of the past.
Freshers' week: BBC Radio Berkshire sent a reporter to Whiteknights campus this morning to report on all the activity going on for freshers' week. The reporter spoke to the President of the Students' Union about what activities they have planned for this week and how the students' union helps students get settled into university life. Reports throughout the morning included interviews with student radio station Junction 11 and representatives from some of the societies; also mentions of big research stories that have come out of the University in recent years.
Other coverage: