Reading in top 30 in the UK, according to latest league table
28 September 2018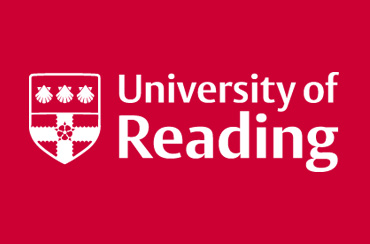 The University of Reading is ranked 30th (equal) in the UK, up from 32nd last year, according to the 2019 Times Higher Education World University Ranking.
The table ranks 98 UK universities as well as the top 1,258 institutions worldwide. Reading has maintained its position in the 201-250 bracket in the worldwide ranking.
The University continues to improve its score for International Outlook and is now ranked 70th in the world – up two places from last year. This reflects Reading's status as a global institution, with five campuses across three continents, 20,000 students from 140 countries, and a focus on research that improves lives across the world.
The level and influence of Reading's research output has also increased once again this year, with more research and better citation rates compared to the previous year.
Professor Robert Van de Noort, Acting Vice-Chancellor of the University of Reading, said: "League tables are a good indicator of a university's overall performance, but they are prone to fluctuation year-on-year.
"We are proud to be recognised amongst the top 30 institutions in the UK but recognise that on an international level the landscape is now more competitive than ever. For the first time ever this year, Britain has been overtaken as the second most represented nation in the global league table. This means we need to work even harder to maintain our international standing.
"Our improvements in International Outlook, Industry Income and Citations are all promising but we must continue to invest in our campus and facilities to ensure we are delivering the best possible experience to our students and staff, and to enable us to reach our maximum potential. Our £200 million capital investment programme – which includes a £40 million revamp of our main library and a brand new £55 million Health and Life Sciences building – will play a significant part in the future success of the University."
Times and Sunday Times Good University Guide
Reading was also recently ranked 40th in the UK, according to the Times and Sunday Times Good University Guide 2019, which was released on Sunday 23 September and ranks 132 UK universities in total.
This year's Guide shows that Reading is ranked fifth in the list of universities in the South East.
Other results include:
<!--[if !supportLists]-->· <!--[endif]-->Six of the University's subjects are in the top ten nationwide: Agriculture and Forestry (3rd), Animal Science (3rd), Building (3rd), Land and Property Management (3rd), Town and Country Planning and Landscape (9th) and Food Science (10th).
<!--[if !supportLists]-->· <!--[endif]-->Eight subjects in the top 25% in their field: Accounting and Finance, Agriculture and Forestry, Animal Science, Building, Business Studies, Food Science, Land and Property Management and Subjects Allied to Medicine.
<!--[if !supportLists]-->· <!--[endif]-->Spend Per Student increased from £2,344 to £2,560 - putting Reading at 30th nationally, up five places from last year and above the sector average.
Earlier this year, Reading was ranked in the top 200 universities in the world according to the QS World University Rankings 2019 (195th overall and 29th highest in the UK). It has also been ranked 24th in the Times Higher Education Student Experience Survey 2018 and 32nd in the Complete University Guide 2019.