Alzheimer's research gets regional boost with renewed funding
20 August 2019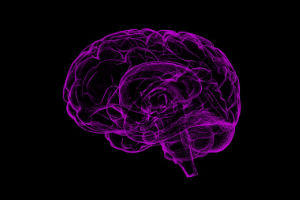 Research into Alzheimer's Disease in the Thames Valley region has received a major boost with renewed funding of £68,500 from the Alzheimer's Research Network.
The money will help network partners at the Universities of Reading, Oxford and Oxford Brookes to work together to further understand Alzheimer's and find ways to make an earlier diagnosis and treat the disease.
Dr Mark Dallas, who leads the Thames Valley Network and lectures in neuroscience in the University of Reading's School of Pharmacy, said: "This recent award brings together the best dementia researchers in the Thames Valley region to tackle the global problem of dementia.
"The award aims to foster new ideas and collaborations to bring about changes to the way we support people living with dementia but also targeting the causes with a view to developing new medicines. Therefore the Network, made up of healthcare professionals and basic scientists, is ideally placed to combat dementia and improve the management of dementia now and look to fast track molecules from lab to the clinic.
"The new money will continue to help us foster excellent dementia research through new collaborations."
The funding enabled a student from a leading Italian university to visit the School of Pharmacy at the University of Reading and take part in research looking at the role of zinc in the brain. Their work at the University of Reading has contributed to a project to understand how specialised brains cells microglia can provide clues to how the brain fights dementia.