New resources aim to encourage healthy eating habits in pre-schoolers
20 December 2019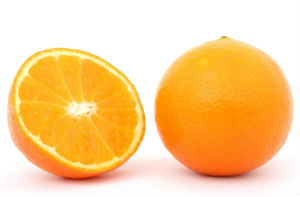 Pre-school children could be helped to eat more vegetables with new online resources for nurseries and schools across Europe.
The EIT Food Schools Network project is developing a set of resources and support for schools to address the issue that fewer than one in five children are getting enough fruit and vegetables.
Dr Alan Parry Roberts, a Developmental Psychologist at the University of Reading said:
"With fewer than one in five children getting their five-a-day, research shows that it's hard to get children to eat fruit and vegetables. Our EIT Food Schools Network project is focusing on increasing consumption, especially of vegetables which seems to be the least preferred by children.
"The educational activities and guides developed from the project are evidence-based as well as easy for staff to use and fun for children.
"We also hope to promote and develop a network of schools across Europe through which these tools can be freely shared and used. At the heart of the project is the desire to improve children's health through food – and this can be fun!"
EIT Food Schools Network is working to establish a pan-European network of pre-school, primary and secondary schools through which information, games and activities can be shared, with the focus on improving the diets of children.
Pre-school nutrition, specifically, is focused on by developmental and health psychology researchers from the Universities of Reading, Warsaw and Helsinki. Together they have created Early Years staff guides and activity packs to help improve young children's diet through education, with the University of Helsinki also developing a new nutrition education app now being piloted in the UK, Poland and Finland.
The EIT Food funded School Network Project is led by AZTI Tecnalia with a pan-European partnership comprising: University of Reading, University of Warsaw, University of Helsinki, Queen's University Belfast and Grupo AN.
More information about the EIT Food Schools Network project is available at: