Environment and wildlife research makes Reading top UK university
20 February 2019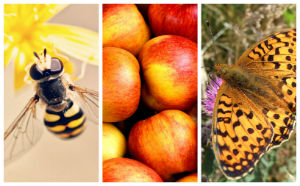 The University of Reading has been ranked as the number one UK university for citations in environmental and ecological research by InCites, illustrating the outstanding quality of work carried out by its scientists.
The InCites Essential Science Indicators rankings, which scores institutions based on academically influential published research papers, placed Reading as the UK's best university and fifth best institution over the last decade in this category. Reading was ranked at 59 in the world, out of 956 institutions.
This recognition reflects world class studies that have been published by Reading experts on subjects including wildlife biodiversity, agriculture, evolution and the ecological impacts of climate change.
Professor Dominik Zaum, Pro-Vice-Chancellor for Research and Innovation at the University of Reading, said: "This top ranking is based on studies that draw on our expertise in areas such as climate science, agriculture and food research. It shows how working across traditional research boundaries, working with partners from other parts of the university and from other institutions, helps us carry out some of the most influential scientific research in the world."
Produced by Clarivate Analytics, InCites ranks institutions using Web of Science data, which scans more than 33,000 journals covering the most impactful scientific research. From this, it calculated each institution's total number of citations for published studies on environment and ecology, and the average number of citations per study for each institution.
Reading scientists achieved a total of 24,700 citations in this category, working out as an average of 31.63 per study.
Highlights of Reading's environment and ecology research include research on protecting the world's pollinators. Published studies have called for 'bee highways' providing green pathways and habitats for bees to thrive in the countryside, and action to protect a wide range of species beyond just the few that pollinate the majority of our crops. Others examine how climate change and intensive land use will impact wildlife such as birds and butterflies.
Watch a video of Reading experts at Kew Gardens explaining how we can protect pollinators
Other standout research from Reading includes studies revealing the dinosaurs were in decline before the asteroid strike credited with their extinction, and a study of the evolution of language also paved the way for scientists to discover the world's oldest spoken words.
Watch a video explaining why dinosaurs were too successful for their own good