Earliest UK weather records could hold key to predicting future climate
25 February 2019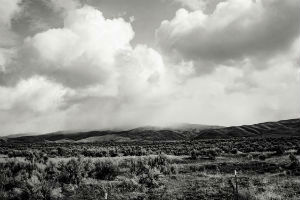 The very earliest weather records produced in Britain could unlock secrets about our changing weather and climate – and scientists need help from members of the public to make it happen.
Operation Weather Rescue, led by University of Reading and NCAS professor Ed Hawkins, has been chosen as the official citizen science project for British Science Week 2019 (8-17 March). The project is asking the public to help digitise 2.5 million pieces of weather data captured by meteorologists in the UK between 1860 and 1880.
The Weather Rescue project is run by a team of meteorologists and climate scientists who want to build a legacy of environmental information that will contribute to new discoveries and allow better understanding and predictions of the future climate.
Professor Ed Hawkins, Professor of Climate Science at the University of Reading and NCAS, said: "We're incredibly excited to be partnering with the British Science Association for this year's British Science Week. We're hoping that the buzz of the Week will give this important project a huge boost and are looking forward to seeing what progress can be made through these two decades'-worth of data.
"It's a great opportunity for the public to contribute to real scientific research. As the world warms, the data will provide a baseline to help us measure weather changes and monitor climate change, which will have impacts for people, communities and environments across the world."
Operation Weather Rescue has been run twice before, but this is the first time the project will focus on the very earliest weather records produced in the UK. It previously asked the public to digitise weather records captured by Victorian scientists stationed atop Ben Nevis for more than 20 years.
This will be the first time that climate scientists and meteorologists from around the globe will have had access to the raw data from this period. Analysis of the data will offer a more accurate picture of the climate from the past and will help scientists understand unusual weather events in the future.
The project is funded by the National Centre for Atmospheric Science (NCAS) and the Natural Environment Research Council.
More information on the project can be found at www.weatherrescue.org and participants can discuss their progress on social media using the hashtags #weatherrescue and #BSW19