Reading in the News - Thurs 28 Feb
28 February 2019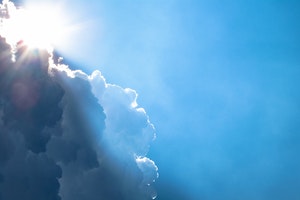 Hottest February day: Reports about the warmer than average February weather include comments from Dr John Shonk (Meteorology) in the Daily Star and Yahoo! News; Carbon Brief quotes Prof Ed Hawkins (Met), and GetReading quote Dr Roger Brugge.
Ebikes for the elderly: Further coverage of research by Prof Carien Van Reekum (Psychology) about the positive effects of cycling in older populations, in the Wokingham Paper and the Global Cycling Network. Read our news story here.
Just IMAGINE if…: BBC Berkshire (approx. 15 mins in) cover the upcoming event and awards dinner of the Just IMAGINE if… competition, speaking to Ella's Kitchen founder Paul Lindley who has partnered with the University on the competition.
Other Coverage
Reports about Huawei in the UK for China Daily notes that the company has academic partnerships with universities including UoR.
Spoke and other channels report on a new study conducted at UoR examining the accuracy of different nutrition-related apps.

Prof Chris Scott (Met) spoke to BBC Coventry to answer a listener's question about "why the sun is bigger in the winter and yet colder?"