NATO Generals get lecture on Middle East terrorism
28 January 2019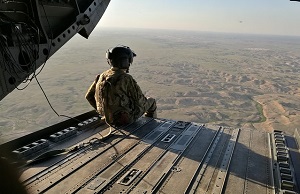 Generals from NATO countries including Turkey and the USA attended a seminar on the defence against terrorism given by leading academics, including delegates from the University of Reading.
Dr Vladimir Rauta, a Lecturer in Politics and International Relations at the University of Reading, joined an international delegation of experts to discuss strategic issues, specifically proxy wars, with NATO officials.
The seminar, run by the Centre for Excellence Defence against Terrorism (COE-DAT), included debates and round-table discussions on the way in which these strategic issues overlap and are defined.
Dr Rauta led a session on proxy wars in the Middle East, drawing on new research published in International Relations and Studies in Conflict and Terrorism to consider a better set of definitions for countries and other factors involved in conflicts, such as the ongoing conflicts in Yemen and Syria.
Dr Rauta said:
"It was an honour to be invited to take part in the seminar and to work with high level NATO Generals to consider some pressing issues in the defence against terrorism in the Middle East.
"Proxy wars in the Middle East have become key to understanding the dynamics of civil wars such as the Syrian and Yemeni ones, as well as a key factor to consider when discussing their termination. Understanding the roles of external support to rebels in these kinds of wars could go a long way to confronting and countering these messy and destructive conflicts."