Book turns spotlight onto vibrant DIY underground press of the punk era

05 July 2019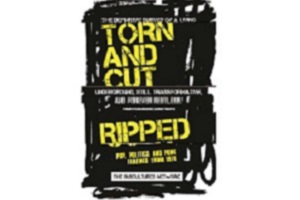 A collection of essays exploring the motivation behind the cultural phenomenon of fanzines in the late 1970s and early 1980s is being released as a book for the first time thanks to a University of Reading academic.
Matt Worley, a professor in modern history at the University of Reading who has dedicated his career to researching youth subcultures, has turned a spotlight on the underground press of the punk era, investigating how fanzines helped shape the movement and the legacy they created.
The book, titled Ripped, Torn & Cut: Pop Politics and Punk Fanzines from 1976, offers a glimpse into an alternative history through the first-hand experience of those who created, collaborated and read fanzines.
Working alongside contributors to the Subcultures Network, an online community of academics, researchers and members of the public who have an interest in the study of subcultures, Professor Worley has been able to track the development of networks and the dissemination of punk's cultural impact as it fractured into myriad sub-scenes, including industrial, post-punk, anarcho, Oi!, indie, goth.
Professor Worley said:
"Ripped, Torn & Cut was put together as a celebration of fanzine ingenuity. As with all Subcultures Network projects, it looked to collaborate beyond academic confines and engage with the culture it covers.
"The plan was to show the breadth and variety of fanzines created in punk's wake, to see them as both ephemeral and historically resonant.
"Zines remain popular today, so we wanted to show there is a history there, one that goes back way before punk in fact. But also, that zines help construct history, forming alternative narratives and taking you to places you'd be unlikely to go following established histories of both punk and youth culture more generally."
Ripped, Torn & Cut: Pop Politics and Punk Fanzines from 1976 will be launched during a special event at the London College of Communication on Tuesday 9 July, from 5pm. The event will feature an exhibition, readings and a round table discussion around the themes covered by the book.
Tickets for the launch event are free, but attendees must pre-register by visiting http://bit.ly/RippedTornAndCut.
The book, published by Manchester University Press, is out now.