University's graduation awards revealed for 2019
19 July 2019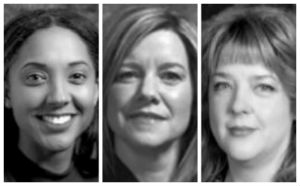 A Reading graduate who has helped the careers of thousands of people from diverse backgrounds is among those handed honorary awards by the University of Reading for the 2019 Summer Graduation.
Joanna Abeyie, 32, an award-winning entrepreneur and champion of diversity, inclusion and equality, was named Distinguished Graduate of the Year in recognition of her work helping organisations diversify their workforce and leadership so that they better represent society.
Ms Abeyie graduated from Reading in 2008 with a BA in English and Sociology. She is about to launch Blue Moon, the latest of a series of consultancy and recruitment enterprises she has founded to help organisations source talent from BAME and working class backgrounds.
Her work has included advising the likes of BBC, ITV, Sky, Facebook and Barclays, and has seen her recognised by Prime Minister Theresa May and the Mayor of London.
Ms Abeyie said: "I'm driven by real and lasting change. My mission is to lead the diversity agenda and enable businesses to create an inclusive working environment, secure and retain the best and most diverse talent through bespoke recruitment processes, workshops and training from entry level to boardroom."
The University of Reading also awarded honorary degrees this summer to Professor Thia Hennessy, who received a Doctor of Business Administration, and Dr Deborah Goodwin OBE, who received a Doctor of Letters.
Professor Hennessy graduated with a PhD from Reading in 2006 and is now Professor and Chair of Agri-Food Economics at UCC, among other roles. During her 20-year career, she has studied issues like the impact of changing agricultural policy on farm performance, and how technology is changing farming.
She has addressed the European Parliament and European Commission on numerous occasions, briefed both the European Commissioner for Agriculture and the Irish Minister for Agriculture, and gave evidence to the House of Lords and Irish Parliament Committee for Agriculture.
Dr Goodwin graduated with a PhD from Reading in 2002 and is now Head of the Communication and Applied Behavioural Science Department at the Royal Military Academy Sandhurst.
She pioneered the study, analysis and training of negotiation skills for the military from 1994 onwards and is a renowned expert in conflict resolution. In 2009 the United Nations awarded her a Commendation in recognition of her voluntary negotiation work in Cyprus.
Elected to the Board of the Jean Monnet Association in 2013 she was, and continues to be, the only UK academic to have been awarded this distinction. Since 2015, she has been a mentor on the Chief of Defence Staff Strategic Policy Forum.
Image caption: L/R Joanna Abeyie, Professor Thia Hennessey and Dr Deborah Goodwin OBE