Expert Comment on UK Heatwave and risks posed from extreme heat
25 July 2019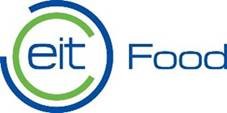 On potentially record-breaking temperatures
Dr Jon Shonk, research scientiest at the University of Reading said:
"Today looks likely to be the warmest day on record in the UK, with forecast temperatures in London of 39 °C looking to beat the previous record of 38.5 °C, set in Kent in 2003.
"The reason for the present spell of hot weather is the arrival of hot air from over Europe. France is in the grip an extreme heatwave at the moment, with hot air heading north from Africa. This air has been influencing most of western Europe over the past few days, but today an approaching low pressure system from the west has southerly winds ahead of it, which look set to pull the hot air from France over much of the UK.
"The heatwave looks to be short-lived, though, as the low pressure system passes through on Friday with its cold front sweeping the hot air away and temperatures will return to the July average.
"There is a clear link between climate change and heatwaves. What we are experiencing today is an extreme, record-breaking heatwave event. But as the climate warms, these extreme events will become even hotter. In other words, the sort of heatwaves we are experiencing today could become more frequent in future years as the climate warms.
"While we cannot directly link a single heatwave event to climate change, we can look at trends in heatwaves. We have been experiencing warmer heatwave conditions in the last few years, such as the long, hot spell in June and July 2018."
Professor Hannah Cloke, a natural hazards researcher at the University of Reading, said:
"Here we go again. Hard on the heels of June's record temperatures, Thursday looks as if it will be what we scientists like to call another stinking hot one.
"Britain's heatwave will mercifully be relatively short-lived, with some respite over the weekend. But these uncomfortably hot few days and nights should serve as a reminder of what we, as a country, need to do to prepare ourselves for more heatwaves in the future.
"First of all, we must take the entirely achievable steps to stop making this problem worse. Unless we follow up on our commitments to tackle climate change, lethal heatwaves could become the norm in Britain by the middle of the century. And of course, that's just one tiny part of the impacts of climate change, in the UK and globally, that will have a major impact on all our lives.
"Just to cope with the warmer climate that we are already experiencing, we have to make changes to the way we live our lives. We need to adapt our homes and buildings to stay cool, change our activities to stay out of harm's way, and take action to protect the most vulnerable people.
"We have good forecasts of heatwaves, but need to be smarter about how we act on early warnings. Key authorities such as councils, hospitals, fire brigades and anyone looking after core infrastructure must act quickly to make sure that they keep vital services going, and don't make problems such as air pollution any worse."
Prof Andrew Charlton-Perez, Professor of Meteorology at the University of Reading:
<!--[if !supportLists]-->- Does anyone think we might see temperatures reaching above 40 in Britain soon given the current trajectory?
"Epidemiological studies indicate that there are significant increases in ill-health when temperature exceed moderate thresholds characteristic of normal conditions. Larger increases in temperature result in larger impacts on health so the very hot conditions predicted tomorrow pose a significant risk."
<!--[if !supportLists]-->- If we get to 39C tomorrow does that have any extra implications for public health?
"The current Met Office heat-health amber warning for large parts of England means that people should take action to avoid the worst impacts of the high temperatures - staying out of the sun, drinking plenty of fluids and trying to keep their homes cool. More important than concerns for people working in hot offices is making sure we all keep an eye on those most vulnerable to high temperatures, including elderly people living on their own, since we know they are most at risk."
<!--[if !supportLists]-->- Should employers be letting staff stay at home in this kind of heat?
"Continuing to develop methods to better predict the health impacts of extreme weather of all kinds will be a vital part of helping the UK adapt to our changing climate. Studying meteorology or climate science is a great way for anyone interested in using their skills in mathematics, physics and biology for the benefit of society."

On working in extreme temperatures
Dr Stefan Smith, (Lecturer in Energy Systems in the Built Environment at the University of Reading) said:
"Being able to adapt our work environment is a crucial aspect of coping with excessive heat – from when we work, when we take breaks, and what we wear.
"Working from home is one measure that could be available as part of this. On one hand, there may be advantages for some to going to work, especially those with active (air conditioning) and passive (building design) cooling measures to helping people stay cool. Staying at home is one example that speaks more to the idea of being flexible in our expectations (i.e. working hours, dress codes, etc.)
"More broadly, heatwaves and associated issues such as overheating are projected to become a growing problem for the UK and Europe more widely and we need to incorporate it more fully in thinking around policy, planning, and infrastructure development."
On the impact to agriculture
Prof Richard Tiffin, Director of Science at the Centre for Agrimetrics at the University of Reading said:
"The extreme weather that we are currently experiencing undoubtedly makes life difficult for agriculture. Heavy rain last week cause a lot of crops to fall to the ground and this week's high temperatures will stress crops, livestock and workers alike, all of which may reduce productivity. The real risk with extreme events however is that they precipitate an irreversible change on either a local, or worse, a global scale.
"At a local scale the loss in productivity may lead to a farm going out of business whilst at a global scale a rise in food prices might precipitate civil unrest that destabilises established social arrangements. The increasing frequency of extreme events means that the risk of a catastrophic, irreversible change in the food system is real. The need for increased resilience in the food system is now pressing."
Also, comments as holidaymakers head on their summer holidays:
Prof Glenn Gibson, Professor of Food Microbiology at the University of Reading said:
"As Europe basks in exceptional temperatures and many people might be thinking about getting away - traveller's sickness is a major challenge affecting around 10 million people a year – and can be the difference between a holiday of a lifetime and a break to forget.
"Part of the biggest challenge is avoiding the bugs which cause food poisoning. However, you can help to boost your own defences, including immunity. Our research has shown that prebiotics help prime your gut in anticipation for international travel and were shown to significantly reduce the incidence and duration of gastroenteritis when holiday makers travelled to high risk destinations."