University of Reading holds top 30 UK position in QS league table
19 June 2019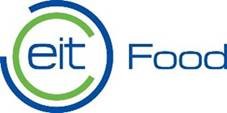 The University of Reading has held its position in the top 30 UK universities ranked by the QS World University Rankings 2020, published today.
Reading holds its position at 29th ranked UK university, and is still listed among the top 20% of world institutions ranked by QS, a position it has now held for five consecutive years.
Overall, Reading is ranked at 205 in the world – down from 195 in the 2019 table.
A University of Reading spokesperson said:
"We are encouraged that Reading has held its place in the top 30 UK institutions ranked by QS. We have continued to perform well across several measures, with an increase in citations per faculty and a continued strong international outlook.
"While we have fallen slightly in our overall ranking for world universities, we maintain our standing as a leading global university, holding our position in the top 20% of institutions ranked by QS for the fifth year in a row.
"We are proud to attract a large proportion of students, academics and funding from overseas. We will be looking at the detail of the ranking as we seek to make improvements for the future."