Clarification on Malaysia finances
21 June 2019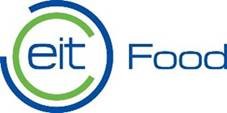 An article previously published in the media today suggested that the University's Malaysia campus had made a "£27 million loss" last year. This was inaccurate, and his since been corrected.
As reported in the University of Reading's published accounts for 2017-18, the University accounted for a £27 million cumulative financial investment made since 2011. This figure also includes future investments up to 2022-23.
The figure is not a cost covering a single year, as was previously reported, but since corrected.
In total, the University's investment in its Malaysia campus for the period of 2011-2023 will be £32 million – equivalent to less than £3 million a year. This represents costs for the set-up and running of our Malaysia campus, but does not account for the multiple financial benefits, such as increased fees from students transferring from the Malaysia campus to the UK, or through benefits to our global reputation or student experience.
The University is currently conducting a full review of the University of Reading Malaysia, designed to focus courses on professional skills and graduate employability, while also making better use of facilities and reducing costs.