£900k research project to understand where obesity comes from
07 March 2019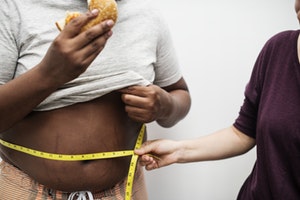 New study will take first look at overcoming obesity factors in Latin American populations
A new research project led by the University of Reading will be looking at understanding the origins of obesity, its implications for non-communicable diseases and whether a healthy diet can help people to overcome a genetic risk of diabetes and heart disease.
The project, SONGS (Study of Obesity, Nutrition, Genes and Social factors), will focus on young adults in Peru and is the first research of its kind to focus on relationship between genetic factors, social indicators and other nutritional information in an upper middle income country.
Dr Vimal Karani, the lead researcher from the University of Reading said:
"The relationship between our genes and what we eat is becoming clearer. We already have seen a link between the consumption of certain types of fat and reduction in markers relating to type two diabetes. With a project of this scale in Peru, we hope to find clear links between diet, genes and obesity.
This latest research could take us one step closer to creating personalised diets based on genes that will help people to determine what nutrition will work for them.

Dr Vimal Karani, lead researcher
Dr Alan Sanchez, the lead researcher from Group for the Analysis of Development (GRADE), Peru said:
"There is a growing concern in Peru due to the increase in obesity rates observed among children, adolescents, and adults. The Government has started working on regulations to fight this trend, however more research is needed on the causes of obesity, including the role of poverty, migration, diet, lifestyles, and genes, which likely interact. Our results will also provide evidence on the potential impact of obesity on non-communicable diseases"
"Throughout this project we plan to provide policy recommendations to the Peruvian Government on different strategies to reduce obesity rates, especially among young people."
Where obesity 'comes' from
Young people from across Peru will be tested to understand how 93 specific genetic markers on obesity may be influenced by food choices and dietary intake.
The study will also use data about childhood development to look at whether or not lifestyle of participants has had an influence on the genetic risk of obesity. In particular, the team will examine whether some young people carry genetic markers that boost their metabolism.
Professor Julie Lovegrove from the University of Reading said:
"A key question we are trying to address is why certain diets work for some and not for others. By understanding the relationship between our genes and what we consume, we hope to begin to map the relationship between the genetic make-up of an individual and the way in which they respond to different foods and drinks.
"Ultimately we would like to determine why some of us become obese and others don't and whether we can develop a personalised diet that gives us the best chance against diseases such as diabetes and heart disease.
"Of course, diets that includes plenty of fruit and vegetables and limits the intake of high sugar and saturated fat containing foods to an occasional treat, would be helpful for disease reduction."
Is obesity primarily a social disease?
The team will also be looking at the environment that participants live in and whether their social surroundings have an effect on obesity and related diseases.
Researchers from Real Estate and Planning in the Henley Business School will be looking at whether markers of social deprivation contribute towards
Dr Claudia Murray from the Henley Business School said:
"Dietary choices and lifestyles might be affected by the surrounding environment. For example, the so called 'urban food deserts' characterised by lack of supermarkets in a given area can limit the availability of healthy food choices while lack of recreational green spaces restrict opportunities for physical exercise. SONGS will collect geographical information and correlate the data with individuals' diets, genes and lifestyles in order to inform better urban policies that can help to reduce obesity amongst the urban population in Peru."
The SONGS project has received £908,837.58 from the Medical Research Council and CONCYTEC- FONDECYT . The other institutions that will participate in this study are the University of Oxford, the Nutrition Research Institute - Instituto de Investigacion de Investigacion Nutricional (Lima, Peru) and Pedro Ruiz Gallo National University (Trujillo, Peru).