Storm flooding aid response informed by latest science
01 May 2019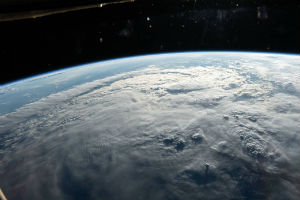 Scientists are helping guide aid distribution by governments and NGOs with up-to-the-minute forecasts for the first time, following devastating flooding in Mozambique.
University of Reading scientists are using the Copernicus GloFAS (Global Flood Awareness System) to provide real-time emergency briefings to the UK Government. This was after they were asked by the Department of International Development (DFID) to provide a rapid assessment report of upcoming flood risk after Cyclone Idai, which hit South East Africa.
GloFAS is part of the Copernicus Emergency Management Service for floods and runs constant forecasts for every location in the world, up to a month in advance.
The reports for DFID are being led by Reading researcher Dr Andrea Ficchi and involved research partners including the University of Bristol and the Reading-based European Centre for Medium-range Weather Forecasts (ECMWF).
Reading's FATHUM research project, funded by DFID alongside the Natural Environment Research Council (NERC), has already supported the use of forecasts by the Red Cross Red Crescent movement to inform decisions on aid distribution before Idai hit.
Professor Hannah Cloke, Professor of Hydrology at the University of Reading, said: "This is the first time that we have provided real time emergency briefings like this to DFID who have then shared them with their humanitarian response group and partners in Africa.
"It is positive to see how our science is helping aid agencies to save lives and help people directly in an area devastated by flooding."
Image credit: NASA Images - Cyclone Idai seen from the International Space Station