Could an adventure help children battle anxiety?
07 May 2019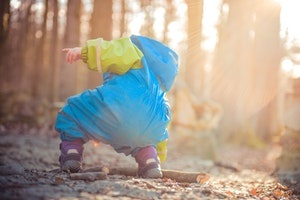 Having an adventure may help children learn vital skills that protect them against anxiety and new research will learn just how important it is.
A new £1.1m research grant provided by UK Research and Innovation and the Department for Business, Energy and Industrial Strategy will enable Dr Helen Dodd from the University of Reading to understand what effect 'adventurous play' has on supporting children to build emotional resilience and combat anxiety.
Dr Helen Dodd from the Anxiety and Depression in Young People (AnDY) Research Clinic at the University of Reading said:
"We're going to be researching whether children's adventurous play can decrease levels of anxiety experienced by young people. By looking to increase children's opportunities for adventurous play, the quality of life for children could be improved and future mental health issues could be prevented."
"A large part of the project will focus on opportunities for adventurous play in schools, which is particularly important for children who aren't spending time in parks and play areas outside of school. The project will be carried out in partnership with those who set play policy and design play areas to work towards every child having access to environments where they can develop emotional resilience."
Dr Helen Dodd is one of the first academics from a group of 42 researchers and business leaders selected for a UK Research and Innovation's (UKRI) Future Leaders Fellowship to tackle pressing global challenges.