Local GP educators shortlisted for award with collaboration from UoR team
22 November 2019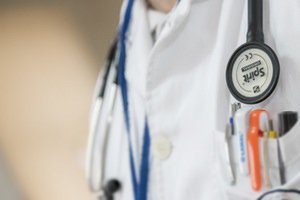 General Practitioners from around the UK have benefitted from a partnership between the University of Reading and local firm Red Whale that has taken their ongoing training online.
The work between academics and Reading-based Red Whale, which provide medical CPD (continuing professional development) for half of the UK's GPs has enabled the local firm to develop ways of delivering their training on digital platforms including webinars and online courses.
Now, the project has been shortlisted for a Digital Learning Transformation award by the prestigious Learning Performance Institute (LPI) and the prize will be announced in February 2020.
The work between the University and Red Whale was set up by the University's Knowledge Transfer Partnership (KTP), who matched Red Whale's needs with a KTP associate, Dr Blessing Mbipom and a team of experts including Prof Rachel McCrindle, Biomedical Engineering; Professor Richard Mitchell, Computer Science; and Dr Yota Dimitriadi, Institute of Education.
The UoR team used their experience in technology enhanced learning and online course development to support Red Whale's online CPD offering. As a result of the partnership, Red Whale has developed an engaging digital learning offering that complements the existing face to face offerings, and saw a doubling of engagement from attendees online.
Martin Haley, CEO of Red Whale said "We're delighted that the partnership between Red Whale and the University of Reading has been shortlisted for the Digital Learning Transformation award by the LPI. By collaborating with the right expertise at the University, we've been able to develop our digital learning offering to deliver medical education to many more medical professionals without compromising on the quality and value of our courses."