Scientific muddle or marketing puff? What health claims on food really mean
28 November 2019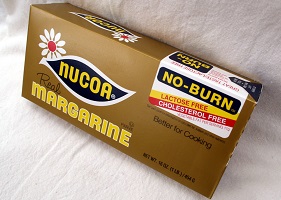 New project helping consumers to understand health claims made on food packs
#FutureofNutrition
Consumers thinking of fuelling a pre-Christmas gym hit will benefit from a new project unpacking the health claims made on food labelling.
The EIT Food Health Claims Unpacked project provides information to help consumers understand evidence-based health facts about food and separate them from marketing language. The international team led by the University of Reading have developed a digital platform (www.unpackinghealthclaims.eu), which helps consumers unpack the dense scientific jargon of regulated health claims and invites them to help create versions of the claims that they can understand and trust but are still scientifically accurate.
Prof Rodney Jones, an applied linguist from the University of Reading who is leading the project said:
"It's very important that consumers can understand and trust the health messages written on a food packet or in marketing material. We've been working with industry partners to identify some of the challenges of using regulated health claims on food and together are developing ways to help consumers unpack the scientific language and help them make informed and healthy food choices.
"We have particularly seen a rise in protein-based products on the market in the last five years, from yoghurts to snack bars. The health claims about protein have been just as varied and many of them stray from the regulated claim set by the EFSA. The concern is that by allowing 'creative' health claims to spread on food packaging, trust in what the food on the shelf is telling us erodes."
"If you would like to learn more about the project and health claims on food, please explore our digital toolkit at https://www.unpackinghealthclaims.eu."
Most popular health claims by food companies:
Nutrient

Regulated EFSA health claim (approved)

Versions of it you find on food packs

Protein

Protein contributes to a growth in muscle mass

Protein to help you maintain and rebuild muscle, so that you are always ready for your next performance

Protein to support lean muscle definition

Protein - the building blocks of growth

Biotin

Biotin contributes to normal energy-yielding metabolism

Biotin fires up your metabolism, making you feel less tired

alpha-linolenic acid / ALA / Omega-3

ALA contributes to the maintenance of normal blood cholesterol levels

Eating 0.25g daily long chain Omega 3, as part of a healthy lifestyle, helps maintain heart health
About EIT Food



This activity has received funding from EIT Food, the innovation community on Food of the European Institute of Innovation and Technology (EIT), a body of the EU, under the Horizon 2020, the EU Framework Programme for Research and Innovation.
EIT Food is Europe's leading agri-food innovation initiative, with the aim to create a sustainable and future-proof food sector. The initiative is made up of a consortium of key industry players, start-ups, research centres and universities from across Europe. EIT Food aims to collaborate closely with consumers to develop new knowledge and technology-based products and services that will ultimately deliver a healthier and more sustainable lifestyle for all European citizens.