Oscar-nominated director Fernando Meirelles to give film-making masterclass at University
03 October 2019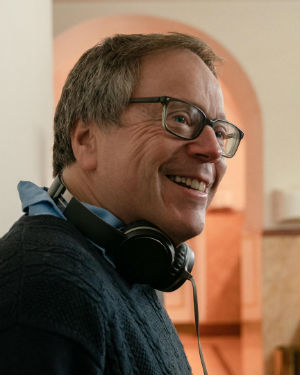 An Oscar-nominated director will introduce his new film at the University of Reading next week.
World-renowned movie-maker Fernando Meirelles, who has directed such films as The Constant Gardener, City of God and Blindness, will visit the University on Wednesday 9 October.
Meirelles will introduce his new film The Two Popes, which stars Anthony Hopkins and Jonathan Pryce, before giving attendees a masterclass on the creation of the film.
An intimate look at an historic turning-point in the Catholic Church, The Two Popes is inspired by the events surrounding the resignation of Pope Benedict XVI (played by Hopkins), and the election of Pope Francis (played by Pryce) in 2013.
Organised by the University's Centre for Film Aesthetics and Cultures (CFAC), Reading Film Theatre (RFT) and the department of Film, Theatre and Television (FTT), the film will be screened at the University, before Meirelles delivers a masterclass in film production and direction.
CFAC assistant director Silvia Macedo said: "This is an incredible opportunity for students, but also for anyone with an interest in the process of film-making.
"I have a particular interest in Brazilian artists in cinema so was very keen for Meirelles to visit us as part of his promotional tour.
"A lot of students tend to focus on Hollywood and British-made films, so it is good to take a look at different cultures and open their minds to what is being made elsewhere."
The Two Popes (certificate 15) will be screened at the University's Palmer Building G10 at 3pm on Wednesday 9 October, followed by the masterclass at 6pm in the Van Emden Theatre, Edith Morley Building.
Tickets for the film screening are £5 for students and £8 for general admission, with discounts available for members and concessions. To book tickets visit http://readingfilmtheatre.co.uk/events/the-two-popes/
Attendance to the Masterclass with Fernando Meirelles is free, but places must be booked in advance by emailing cfac@reading.ac.uk .
The film has been produced by Netflix and will be streamed on the platform from December.
For more information visit https://www.netflix.com/gb/title/80174451