University takes next step on environmental ambitions
09 October 2019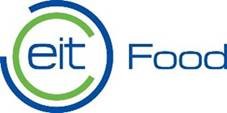 The University of Reading is taking further steps to be a leading institution for the environment and a responsible investor by starting the process to appoint the next firm to manage its £100m investments.
The process, which started in August, includes criteria around environmental, social and corporate governance and will see a new fund manager appointed in early 2020.
The University will be selecting a manager who can demonstrate how they will meet its requirements around ethical and responsible long-term planning including climate change.
Professor Robert Van De Noort, Vice Chancellor of the University of Reading said:
"The University of Reading is a world leader in environmental research and has already made great strides to reduce its footprint in both carbon emissions and sustainability more generally.
"This is a major step towards making good on our longstanding commitment to align our investments with our values. I am pleased that we are now progressing this work more quickly."
The announcement is part of Reading's aim to be one of the world's leading Universities for climate action. The University is already one of the leading centres for climate science, with the most number of authors in Group One of the Intergovernmental Panel on Climate Change and hosts the Walker Institute and Reading Centre for Climate and Justice explores how the developing world is disproportionally affected by climate change, how science can support farmers and how governments can encourage green growth.
Furthermore, in July 2019 the University of Reading reached another crucial milestone in reducing its environmental impacts, hitting a 40% reduction target in its carbon footprint since 2008/09. This latest milestone leaves it well-placed to deliver on its current 45% reduction target by 2021.
Dan Fernbank, Energy and Sustainability Manager at the University of Reading said:
"Environmental concerns have increasingly become headline news in recent months, with a lot of institutions seeking to show their green credentials. Our Students, staff and local community expect us to demonstrate environmental leadership, and sustainability has been at the heart of what we do for well over a decade.
"With a large and evolving estate, there is always more work to be done and we will continue to run a strong sustainability programme to deliver lasting change. We are committed to embracing new and innovative ways to help the University minimise its carbon footprint."