"Everyone working together" needed to tackle Reading loneliness
21 October 2019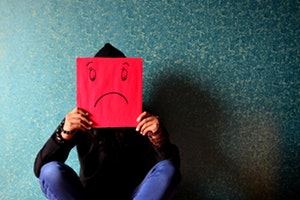 A new report on tackling loneliness in Reading calls for a change of culture across the town, including neighbours and communities working together to look out for people at risk of isolation.
The report, Tackling Loneliness and Social Isolation in Reading, England which was presented to Reading Borough Council today (Thursday 17 October) presents a picture of loneliness and social isolation in the area brought about in part by cuts to public sector services.
Tackling Loneliness saw 21 voluntary and community organisations and statutory agencies take part to provide their views on the issue. In addition focus groups were held with 65 members of the community including service users, volunteers and groups of people at risk or experiencing loneliness from diverse backgrounds.
The report highlights best practice in Reading, particularly focusing on how loneliness may stem from other concerns including mental health, addiction and homelessness. It then makes recommendations for action including:
Greater provision of specialist support services for groups at risk of loneliness, encompassing tailored one-to-one support, as well as group activities, with increased opening hours, particularly at weekends.

Fostering more collaborative working 'joined-up' thinking and signposting between organisations, Reading Borough Council and primary healthcare providers.

Fostering good neighbourliness, supportive faith communities and community development.
Dr Ruth Evans, an Associate Professor in Human Geography at the University of Reading said:
"This research provided an opportunity for many people in diverse circumstances to give their views and experiences of the important issue of loneliness. Service users and their supporters have told us that cuts to public services mean that specialist support, social and leisure activities that help to reduce isolation and loneliness are under threat and people may not able to access crucial help.
"The report is a starting point for addressing the complicated issue of loneliness in our town. We have highlighted best practice from various voluntary and community services and statutory bodies and I am grateful to all those who have supported the research.
"The reality is that tackling loneliness requires everyone working together. The public sector, voluntary and community sector, communities and individuals all have a part to play in looking out and caring for everyone in our community."
Cllr Graeme Hoskin, Reading's Lead Member for Health and Wellbeing, said:
"Reducing loneliness and social isolation is one of our key health priorities. We know evidence shows a significant negative impact of loneliness on physical and emotional health – now seen as on a par with smoking.
"We want to develop our understanding of who in our community is most at risk from loneliness, and develop a co-ordinated all-age approach to reach those most in need of support to connect or re-connect with their community.
"Loneliness can affect any of us and the work on this report is a good opportunity to highlight the importance of tackling social isolation. Feeling connected is good for us – for our mental and our physical wellbeing. By working together I'm sure that we can make Reading a town where people feel connected in our community."
Download the Tackling Loneliness and Social Isolation in Reading, England