COVID-19: Loss of smell and taste potential symptoms
01 April 2020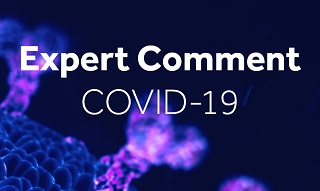 Dr Jane Parker, associate professor in flavour chemistry, commented on the results announced today that loss of smell and taste could be key symptoms of COVID-19:
"This paper shows good preliminary (non peer-reviewed) evidence that loss of smell and taste is likely to be a symptom of Covid-19, but its role as an early warning signal has not been confirmed. There is no evidence that those with loss of smell and taste are infectious. However, given the severity of the pandemic, the data are convincing enough that precautionary self-isolation on sudden loss of smell or taste should be considered. It is important, however, that any public health message should come with the caveat that post viral smell loss may also be caused by viruses other than Covid-19.
"Note that "taste" is used in the colloquial sense, and the App does not attempt to distinguish between loss of olfaction (aroma perceived in the nose) or gustation (sweet, salty, sour, bitter etc. as perceived by the tongue). This doesn't affect the conclusion, as the general population do not distinguish these terms."