Covid-19: Footballers expected to take cuts while bosses benefit - expert comment
06 April 2020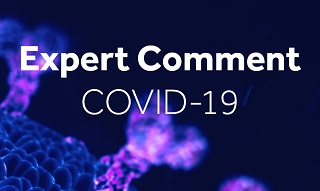 Dr James Reade, an expert in sports economics at the University of Reading said:
"Footballers often are targeted in discussions over salary because their handsome salaries are publicised. Even though they are highly paid, there are lots of other people who aren't being asked to take pay cuts under the circumstances, and footballers are often more working class types, not those born in the Home Counties to wealthy parents with limited windows of peak earning potential.
"However, the bigger problem is that the clubs are the ones taking money from salary cuts without changing the amount they are paying their execs, then expecting the players take big cuts. Players come and go, and fans are more wedded to clubs that have been around for decades or in some cases centuries. The ire of fans towards the management can blow hot in a crisis, but the likes of the Glaziers and other top owners and bosses care little unless it affects the bottom line.
"One tidy resolution to the current logjam would be to see a commitment that player pay cuts are linked explicitly at all clubs to that money 'saved' going to non-playing staff and NHS-related charities. Anything else may be seen by the PFA as a way for owners and managers to reline their own pockets."