Covid-19: Big cats such as tigers are endangered - so one contracting coronavirus is a big deal - expert comment
06 April 2020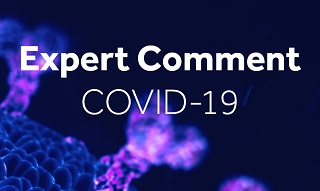 Dr Tara Pirie, a Postdoctoral Research Fellow at the University of Reading said:
"With captive tigers and lions testing positive to COVID-19, it highlights a potential risk of infection to their wild counterparts and other cat species. Although the infected animals have mild symptoms, suggesting it may not be as fatal in felines as it is in humans, it would be prudent to confirm this before dismissing it as a possible threat to big cats.
"Many big cats are already endangered and any new disease that can affect them needs to be carefully monitored, or the future existence of these magnificent species could be further threatened. There are few diseases that humans and big cats can both host, some are more fatal to cats (e.g. rabies, anthrax) than others (e.g. toxoplasmosis).
"However, they can be susceptible to respiratory diseases with two tigers and two leopards dying at a zoo in Suphanburi, Thailand and almost half the 102 sick tigers dying at a zoo in Chonburi, Thailand from the Avian flu H5N1 in 2004."