COVID-19: Trump blaming Dem Governors for his own lockdown policy - expert comment
20 April 2020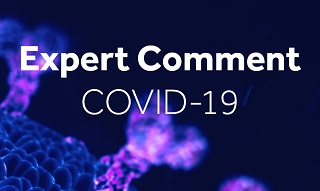 Dr Mark Shanahan, head of the Department of Politics and International Relations at the University of Reading said:
"Right now Donald Trump should be on the campaign trail doing what he does best: doughnutted by the MAGA crowing about his economic success, attacking Joe Biden, the media and any country, group or individual person he could 'other' to stir the base.
"But since late January he has been on the back foot - shouting loudly but acting meekly as the USA has shut-down and COVID19 deaths have soared. While screaming to reopen America, his plan announced last week was cautious and conservative.
"So this weekend he turned on the Democrat governors in the states he needs to win in November - blaming them, not the virus, for the economic plight. Blaming them for the lockdown his own policy approves. It's pure partisan politics, dangerous, even, perhaps, treasonable. It will be fascinating to see if he walks it back, or heads for another confrontation with the House of Representatives. That would be pure box office - and box office wins Trump votes."