COVID-19: Swaying public opinion into action by Govt needs to reflect three criteria - expert comment
20 April 2020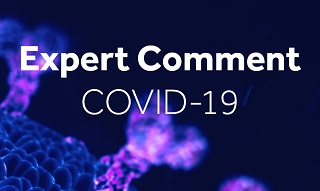 Prof Patricia Riddell, a neuroscientist at the University of Reading said:
"There are interesting comparisons to be made between the messages being given to the public by different governments across the world.
"In some cases, the public are provided with relatively detailed information about both the decision and the reason that this decision has been taken, while in others, information is limited to what that particular Government want the public to do - sometimes with a brief reassurance that this is based on the best scientific and medical evidence.
"But which forms of message works best? In Greek oratory, it was understood that an argument should contain ethos (which establishes the credibility of the messenger - why should the public listen to this person), logos (the logic and rationale behind the message) and pathos (an appeal to the emotions of the listener).
"Some people prefer the certainty of being told what to do while others need to understand why this course of action has been taken. An appeal to the emotions helps to ensure that both conscious and unconscious decision making systems have been engaged. Therefore, information which meets all three of these criteria is more likely to be successful in swaying public opinion since it will appeal to a larger proportion of the population."