COVID-19: Government claims must be scrutinised - expert comment
21 April 2020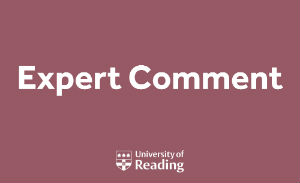 Parliament returns from an extended Easter break on Tuesday amid criticism of the government over NHS staff being left short of personal protective equipment (PPE) while treating COVID-19 patients.
There will also be an evidence hearing on Thursday about the impact of the pandemic on the supply of medical goods like drugs and PPE.
Dr David Rose, a policy engagement expert at the University of Reading, said:
"Parliament returns officially today with innovations including video screens in the Chamber to allow Ministers to take virtual questions.
"It is vital that Parliament operates as effectively as possible to allow MPs and Peers to scrutinise government policy on COVID-19, such as the availability of PPE and an exit strategy, and allow other business to progress. Academics need to engage with calls for committee evidence on a range of matters related to COVID-19.
"Key areas for policy scrutiny will be on the subject of an exit strategy - when to begin phasing out the lockdown measures, whether to lift restrictions by age group, as well as measures to prevent a second wave. There is agreement across the House on extending the lockdown, but opposition parties are calling for details of an exit strategy to be published and this will need to be debated.
"Policy scrutiny is also needed on various claims made by government, including the adequate provision of PPE for frontline staff, the necessity of compulsory face masks, economic support packages for workers and self-employed people, and on meeting objectives such as delivering 100,000 tests by the end of April.
"Parliament exists to scrutinise, and ultimately, improve government policy and to represent the views of constituents who are being affected by COVID-19 in so many ways."