COVID-19 - Why are BAME communities being disproportionately affected by coronavirus? - Expert Comment
24 April 2020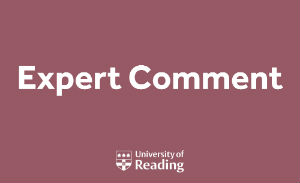 Dr Dyan Sellayah,
Lecturer in Cellular & Organismal Metabolism and Programme Director for Medical Science at the University of Reading, said:
"Emerging evidence, particularly amongst NHS and care workers, is showing that people of certain ethnic groups namely those of African and south Asian decent are vulnerable to severe COVID-19 related disease and complications. Indeed, members of these ethnic backgrounds make up under 50% of the workforce but account for greater than 70% of NHS staff deaths attributed to COVID-19. What can account for this disproportionate ethnic-based vulnerability to COVID-19?
"Socioeconomic and cultural factors may be partly responsible but cannot explain such a discrepancy. The major contributor must surely be related to ethnic-based differences in genetics. We know obesity may be a factor and the vulnerable ethnic groups appear to be more susceptible to obesity, and this may have a genetic basis.
"Aside from the link with obesity and diabetes, people of African and Asian decent appear to be more vulnerable to heart disease and this is partly due to genetics. It appears the SARS-COV-2 virus may attack host cells by interacting with host receptors, however the relative amount and function of these receptors differs depending on ethnicity - which may be governed by genetic mutations.
"Uncovering the answers to such questions may help to explain an alarming and puzzling mystery that is currently the subject of intense discussion in scientific, medical and political fields."