COVID-19: Britain needs Boris 2.0 as PM returns - expert comment
27 April 2020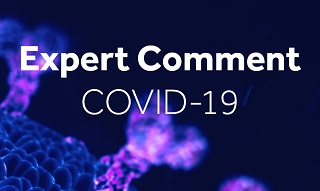 Dr Mark Shanahan, Head of the Department of Politics and International Relations at the University of Reading, said:
"It seems we've forgotten Boris Johnson's somewhat indecisive handling of the pandemic before he got ill. Future historians are unlikely to swing to the Prime Minister's defence when they recall the sense of dither and delay that emanated from Downing Street in February and March.
"But now the PM's back at the helm after a restorative period of rest at Chequers. And the country needs Johnson 2.0 now - someone who can bring a battling Cabinet together to produce one decisive route out of a very messy response to Covid-19.
"His first priority has to be finally getting a grip on testing, tracing and isolating - without real energy behind this, the UK simply can't consider easing lockdown any time soon.
"He can approach two connected missions with the optimistic zeal that got him through the last General Election. First, to finally crack the PPE issue for carers - and this needs action, not just talk of ramping up. And second, the real Boris strength: talking about our future plan.
"Talking about what post-Coronavirus UK will be like and how we will get there. At present, the view into the UK from the outside is a rudderless nation in need of a mighty figure on the Bridge.
"It can't be a dithering Boris 1.0 - we need strength, vision and energy."